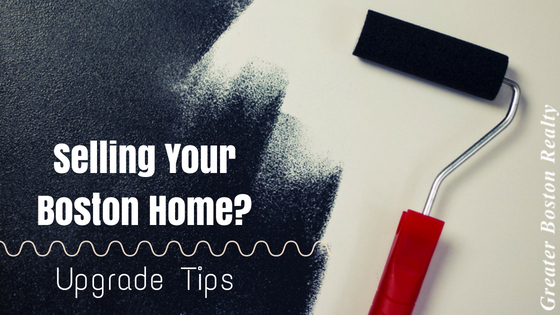 Selling your home for top dollar is our mission here at Greater Boston Realty. We want to make sure that you get the selling price that you deserve for your Boston area home! One of the best ways to ensure that this happens (and that the sale also happens quickly) is to make a few upgrades to entice potential buyers.
Thankfully, the Boston real estate professionals at Greater Boston Realty can help advise you on what improvements should be made to your home prior to listing it in order to make it appeal to make it more 'turnkey.' Often, we recommend the following:
First and foremost, you should focus on fixing anything that has broken or worn down in your home. Fix any leaky faucets, replace worn cabinet hardware, etc.
Want a big bang for your buck? Look into a fresh coat of paint. Often, we recommend neutral colors since they have mass appeal to buyers. It's also something that you can do as much of or as little of as you like – paint the whole house or just the one or two rooms that will make the most impact.
New buyers will do a double-take if they see that your home has new carpeting. Is there anything that a buyer likes more than a new fluffy carpet? Again, choose something neutral that will appeal to all buyers.
It's important to remember, however, that every home is different. To find out what types of improvements we would recommend in order to help your home sell fast and for top dollar, call Greater Boston Realty today at 617-469-4040 and set up an appointment with one of our knowledgeable Realtors.