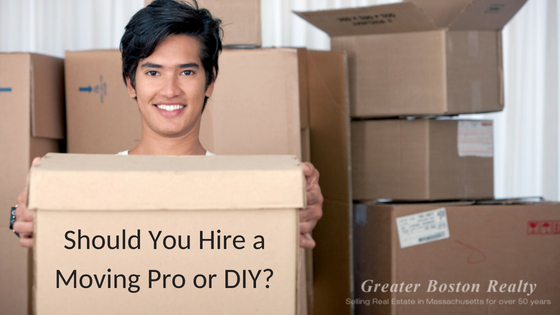 Moving can be a very stressful event when buying or selling a home. One of the first decisions you will have to make is whether you will spend the money to hire a professional moving service or rent a truck or van and take on the work yourself with a "DIY" move. Here are just a few of the points that you should consider for each:
Advantages to Moving Yourself:
The most advantageous part of executing a move yourself is the financial savings. Since you will be putting in the time to pack, load, transfer, unload, and unpack your belongings, you will save a lot of money by doing the work yourself. This is much more attainable for people with fewer belongings, lots of friends that are willing to help, and a short distance to move.
Advantages of Hiring Movers:
If you are willing to spend more and hire professional movers, you will gain the aid of experienced and insured movers that will take care of the manual labor involved in a move. In addition, if the movers pack your belongings, you will often be compensated for anything that is damaged during transport. Hiring movers is more expensive, but often significantly reduces the stress inherent in the moving process.
No matter which way you decide to get your belongings from Point A to Point B, you can rest assured that your home will be taken care of with the help of the real estate agents here at Greater Boston Realty. If you're in the market for a premier real estate expert, call our office at 617-469-4040 now to schedule a free consultation.